Zoë's Place offer palliative, respite and terminal care for babies/infants aged from birth to five years old.
Each Zoë's Place can accommodate up to six infants at any one time with ample facilities for the whole family if needed.
Zoë's Place relies on the generosity of the public to help raise £2.5 million every year to keep Zoë's Place open for the many families that need expert care and support.
The partnership with Clothes Aid guarantees an extra income of £25,000 a year. Funds generated by your clothes are used to improve the Hospice facilities, making the stay for Zoë's babies more comfortable and enjoyable.
Thank you for your contributions.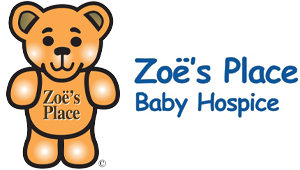 Charity information
Zoë's Place Baby Hospice is a registered charity – no. 1092545 (England and Wales).
Zoë's Place Baby Hospice can be found on the Charity Commission website.
Contact
General Enquiries: 0151 228 0353
Website contact form
Useful Links
Website: zoes-place.org.uk/liverpool
Twitter: @Bham_Childrens
Facebook: /zpbh2
Instagram: @zoeslpool