Scotland's Charity Air Ambulance (SCAA) is the People's Helicopter – saving and improving lives in every corner of Scotland as it responds to time-critical emergencies 365 days a year.
The country's only charity-funded air ambulance relies entirely on public donations to fuel its mercy flights, bringing help and hope to those suffering serious injury or illness wherever and whenever required.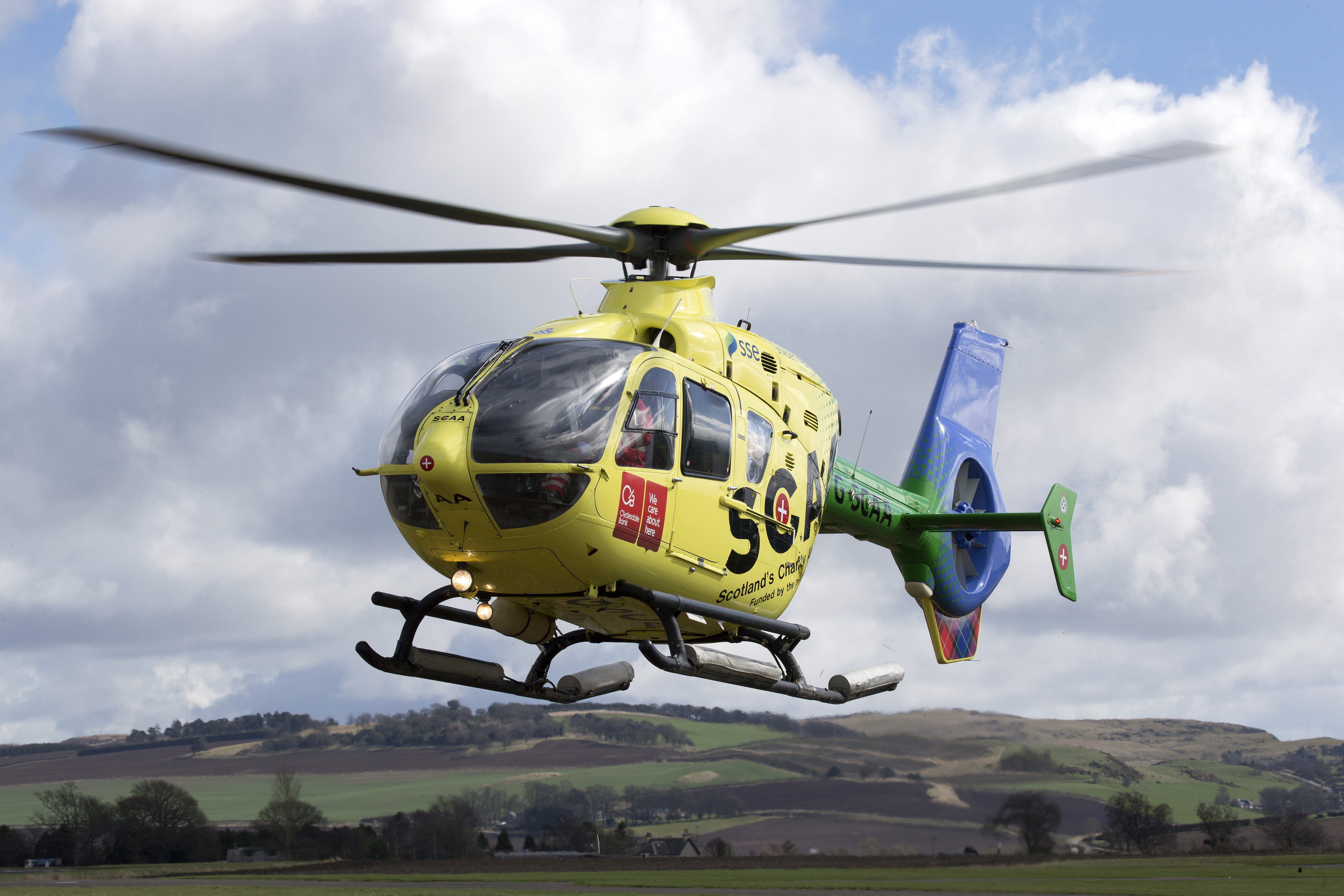 Road traffic collisions; industrial accidents; equestrian, sporting and leisure accidents; strokes and heart attacks; falls and agricultural injuries all feature on SCAA's busy workload as it flies expert paramedic care to the scene and provides speedy onward transport to hospital. Emergency call outs have seen the charity helicopter fly the equivalent of more than four times round the earth taking its airborne service right to the heart of communities across the whole country.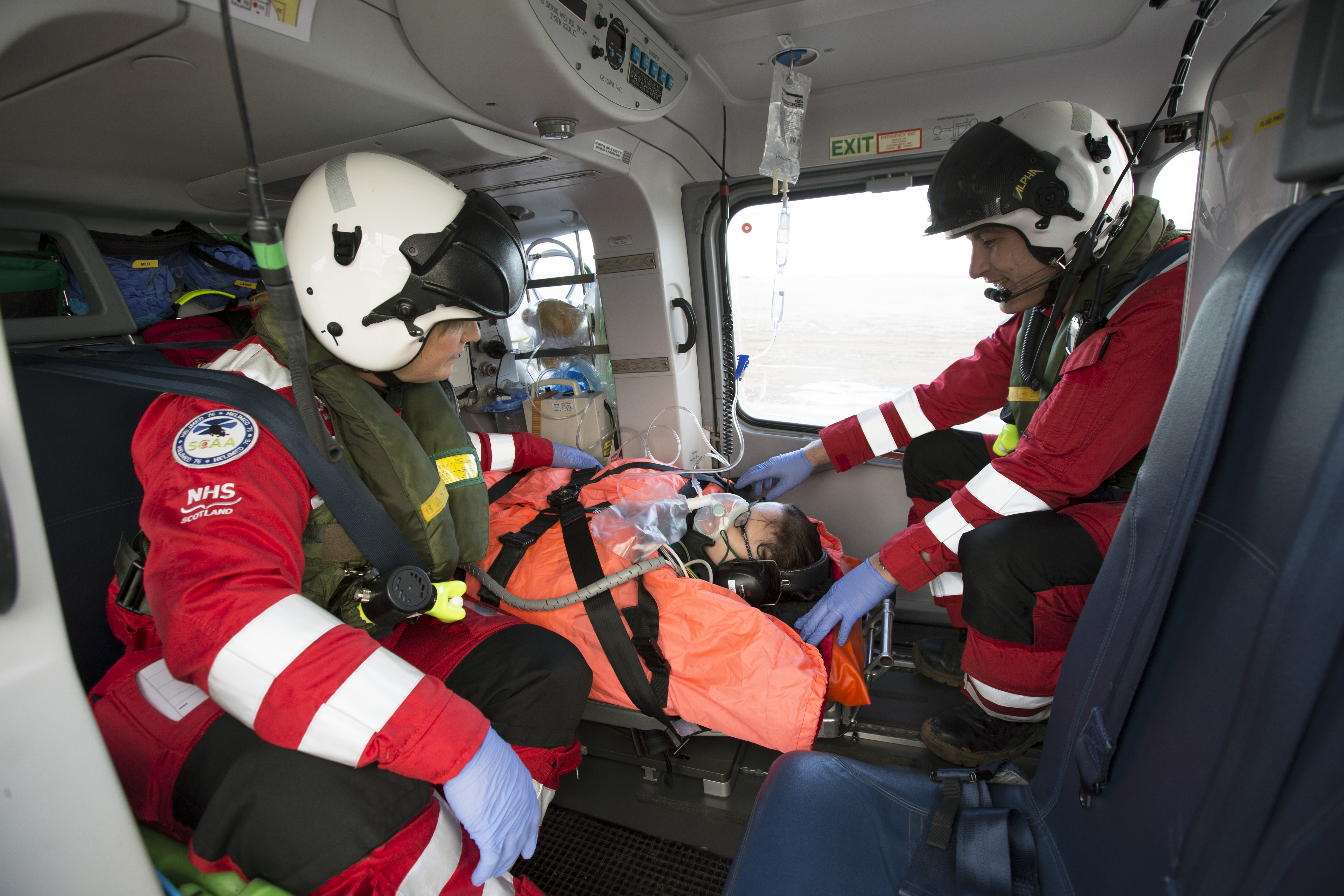 SCAA is a proven life-saving service. Yet while it operates as an integral part of Scotland's frontline emergency response network, it relies totally on charitable donations to keep it in the air.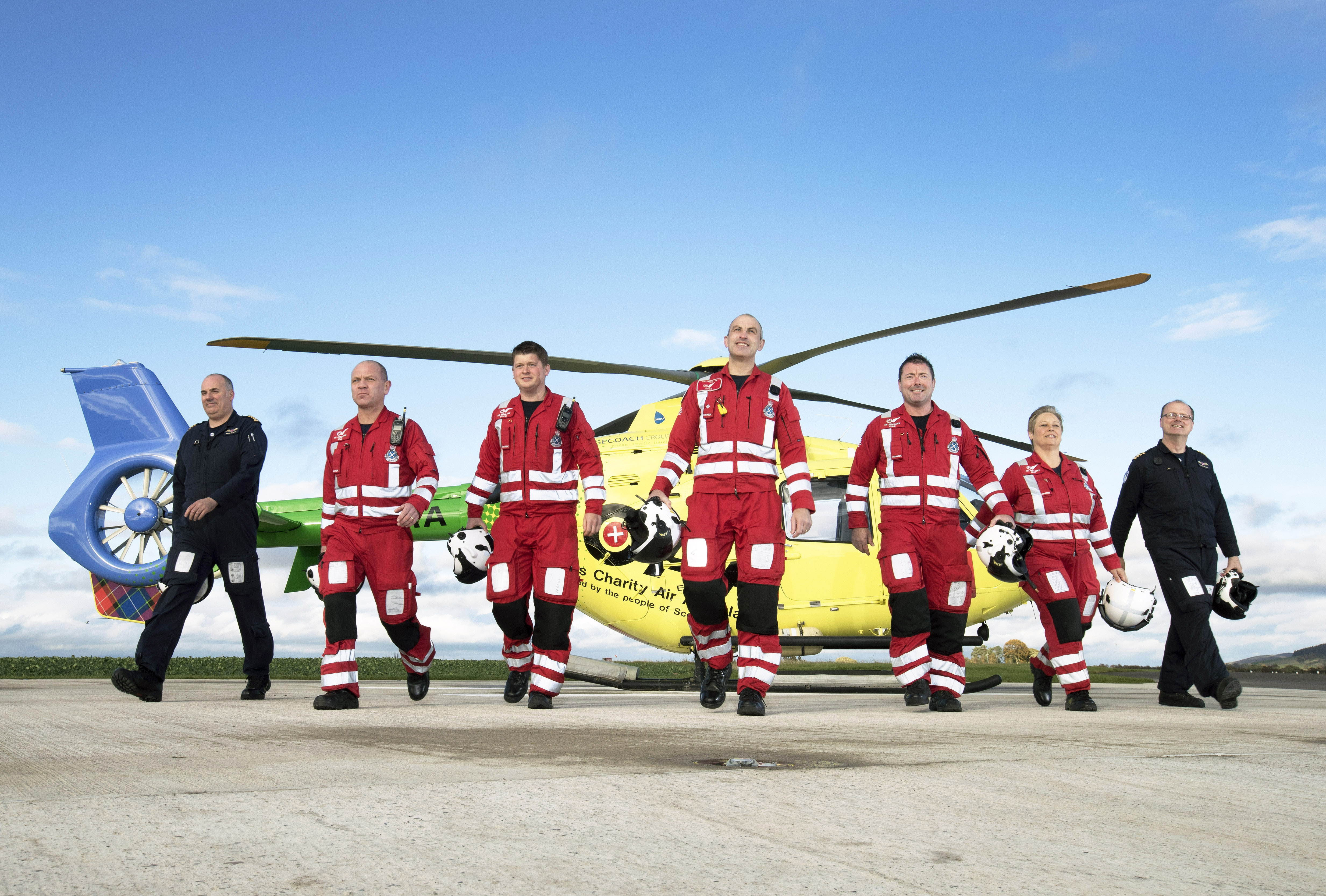 So every pound matters at SCAA. Every pound makes a difference. Support from Clothes Aid will help save and improve lives – we don't know who and we don't know where – but every pound we receive helps keep us in the air and able to respond rapidly to those most in need. SCAA is extremely grateful for this support – a donation that could mean the difference between life and death for someone in desperate need of an air ambulance when speed and urgent medical attention are critical factors in their chance of survival.
We are proud to support such an important service who rely solely on donations from supporters to keep their helicopter in the air. Through clothes donations alone, we aim to raise £25,000 per year for SCAA.
For further information please visit www.scaa.org.uk or telephone 0300 123 1111.
SCAA is a registered charity – number SC041845.